JC Mariquita

Ladybug

Introducing "The Bug"
Distraida XVI x Dobladillo

4-23-06 Grey PRE mare. Registered with IALHA. Lifetime registered with USEF and recipient of several USEF HOTY awards.
Eligible for ANCCE inscription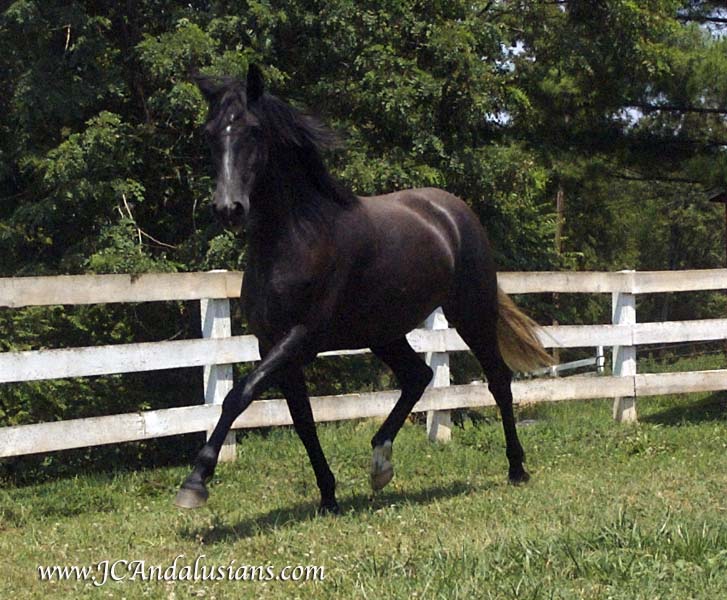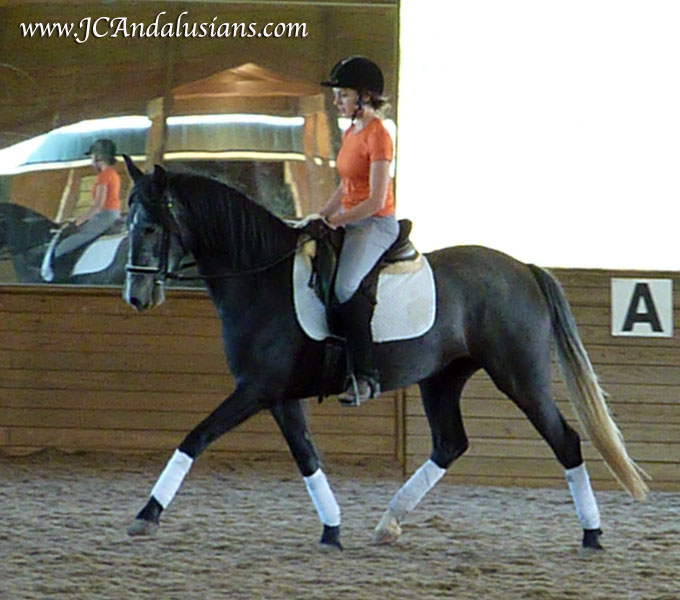 Bug has been started under saddle and is doing very well. She is a petite mare and would be appropriate for a youth or lady rider. Bug has been color tested homozygous black (heterozygous grey - EE aa Gg - ). This is a very sweet and easy going girl. Goes well alone or in company she is very much a "people" horse. She is looking for her special someone. Currently in consistant training (Spring 2010). Please email for recent phots as she improves under saddle daily
2007 ERAHC Classic: Best movement 2 and under fillies
2007 ERAHC Classic: 3rd place Best Movement class
2007 ERAHC Region 6 show Champion futurity yearling filly
2007 ERAHC Region 6 show Reserve mare (=3rd female at show)
2007 ERAHC Region 6 show 1st place Jr exhibitor
2007 ERAHC Region 6 show 1st place in hand obstacles (8 entries)
2007 ERAHC Region 6 show 2nd place fillies 2 and under
2006 ERAHC Champion Jr. Spanish Mare
2006 ERAHC Champion futurity suckling / weanling filly
2006 ERAHC Reserve Mare (=3rd female at show)
Pictured Below: July 1st, 2007 ERAHC Region 6 show
Pictured Below: May 2007
Pictured Below February 2007
Below: Bug at the 2006 ERAHC USEF/IALHA show. August 2006
Click here for little Baby Bug pictures!